What if, once a fire started and was detected, you had the power to stop it in its tracks?
(XTinguish by Advantage Systems Group)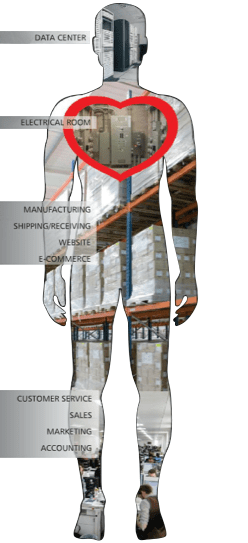 Fire is swift and fierce. In under 3 minutes it can become deadly. In five your business can sustain serious damage. In 10, a burning structure can reach the point of no return.
But you can stop it in its tracks. Having an Advantage Systems Group fire suppression system in place can change the course of history, save lives, and save your business.
Make sure your business can beat the heat with a Advantage Systems Group fire suppression system. Clients throughout the Midwest have been trusting us since 1970 for our highly trained staff, advanced technology options, and customer service.
What will protect the heart of your client's business?

If your client's electrical room is out of commission, THEY are out of business.
Protect them with FirePro XTINGUISH™ - the efficient, fast fire suppression system from Hochiki.
No oxygen depletion
UL 2775 Listed for Class A, B, C fires
Environmentally friendly (Green Label)
EPA SNAP listed
Easy installation, requires no piping or pressurized cylinders
Minimal maintenance
Non-corrosive and non-conductive
Safe to handle
Generators are ceiling or wall-mounted requiring no floor space
Available in multiple configurations to suit your needs.

What does a fire suppression include?
Panel- For alarm communication
Annunciator- To detect and notify exactly what is happening and where
Extinguishers- To put the fire out fast!