Imagine if a fire broke out at your place of business, would your employees get to safety?
How much loss would you sustain?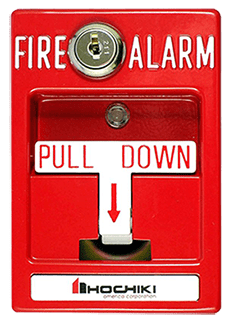 Even a minor fire event can be a huge threat to your business and to the safety of your employees and customers. Statistics show that the most prepared businesses may recover from fire in up to 24 hours of an incident. The least prepared can take 30 days or longer. Many businesses never recover at all.
A fire can happen at a moment's notice and go undetected until it's too late unless you have the right systems in place. An Advantage Systems Group fire alarm system can detect a fire at its earliest stages and help save lives and protect your business from serious damages.
Advantage Systems Group has been installing early warning commercial fire alarm systems since 1970. We have factory certified and NICET Levels II - IV personnel on staff. From detection to prevention you can rest assured our experience and advanced technology will help keep your place of business secure and most importantly safe.
Benefits of an Advantage Systems Group Fire System?
Faster response time for emergency services which helps minimize damages
24/7 monitoring that promptly reports when an emergency is detected
Early Smoke and Fire Detection
NICET certified technicians
Factory trained and certified technicians
ASG installation, not subcontractors
Professional inspections